HUANUCO, PERU – SEP 14 2012. Located in a country with the unfortunate distinction of one of the highest rates of child sexual abuse (rape) in the world, Huánuco, Peru is a relatively small city that is severely affected by this atrocity. Fortunately, local NGO Paz y Esperanza defends these young victims, by bringing their perpetrators to justice. In 2010, the Hovde Foundation awarded this small but tenacious organization a $1.1 million grant (over 5 years) to construct and operate a much-needed shelter, where the children are safe from further abuse and are able to start the healing process.
This transitional home has since provided 160 young girls with comprehensive aftercare services, while Paz y Esperanza continues working diligently to prosecute the perpetrators and train local police, judges, and community members in their fight against injustice and impunity.
Founded in 2005 by Eric and Steve Hovde, the Hovde Foundation builds "Hovde Houses" for vulnerable children in Latin America and Africa, operated by their local NGO partners. The Hovde brothers have nurtured a corporate culture of philanthropy throughout their various businesses, giving back both domestically and internationally. Each year, Hovde employees of various positions are given an all-expense paid trip to volunteer at a Hovde House. In August, 24 volunteers from Washington DC, Orange County, Chicago, and Madison ventured to Peru to work on general house maintenance, painting, and landscaping; they returned with a deep connection to 40 new young friends.

"Despite bug bites, sunburn and cold showers, these girls' stories have given me a new perspective on injustice and how I can play a role in fighting it." –Doug Hillhouse, Vice President at Hovde Financial in Chicago.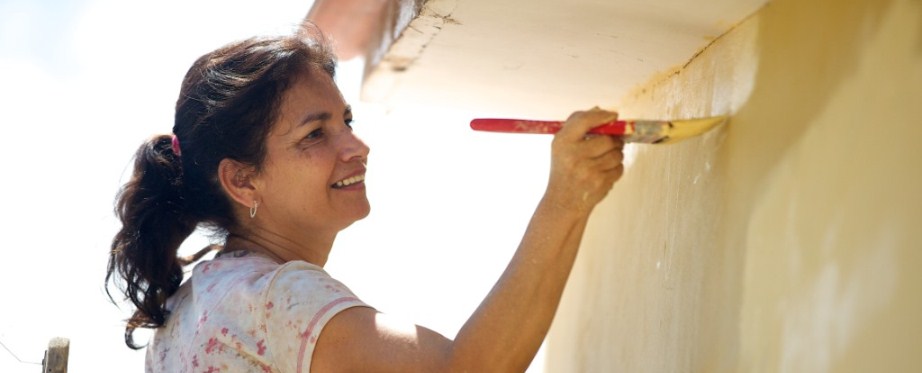 This Hovde House is uniquely nestled among the Andes Mountains and offers on-site lodging, restaurant, and farm as part of an ecological retreat center owned by Paz y Esperanza. The center's profit in turn helps fund the operations of the home. This means volunteers not only improve the condition of the shelter to enhance the girls' quality of life, but also contribute to its long-term economic sustainability.
Mike Slavish, President of Hovde Properties in Madison, WI says, "Participating in this trip opened my eyes to the realities of sexual abuse in contexts where victims have little recourse against, or haven from, their abusers. I am proud to be part of a company that strives to change that reality for so many children."

For more information on The Hovde Foundation: www.hovdefoundation.org