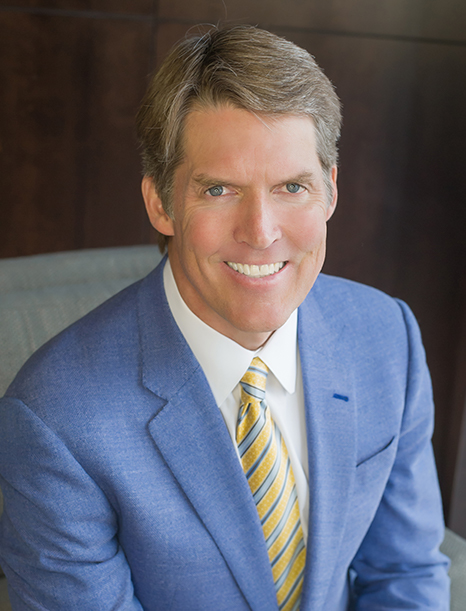 ERIC HOVDE, TRUSTEE
Eric Hovde is the President and Chief Executive Officer of Hovde Capital Advisors LLC, an asset management firm, and President, Chief Executive Officer and Chief Investment Officer of Hovde Private Equity Advisors LLC, a private equity firm. Both firms are focused exclusively on the financial services sector. Mr. Hovde is responsible for the investment strategy and day-to-day oversight of the portfolio investments managed by Hovde Capital Advisors LLC and, along with the portfolio manager, directs Hovde Private Equity Advisors investment process and provides oversight to portfolio companies for the firm's private equity fund. In these capacities, Mr. Hovde provides the investment teams with strategic direction and guidance in their investment decisions.
Prior to the formation of the private equity fund, Mr. Hovde led the firm's affiliated merchant banking activities, using the firm's proprietary capital to acquire numerous controlling interests in community banks, thrifts and other nonbank financial services companies. Prior to Hovde Capital and Hovde Private Equity, he was a founder of Hovde Financial, a business which he established and developed into a top-tier investment bank in the bank and thrift industry. Read More…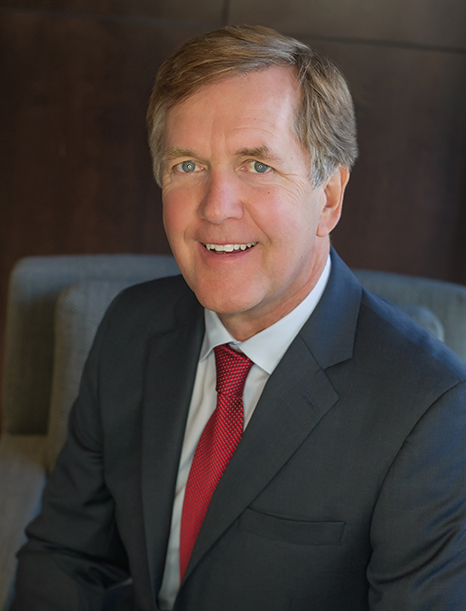 STEVE HOVDE, TRUSTEE
Steve Hovde established Hovde Financial's Chicago office in 1988. As President and CEO of Hovde Financial, Mr. Hovde is responsible for managing its investment banking activities, and the strategic development of mergers and acquisitions of bank and thrift institutions, and branch acquisitions and divestitures. In this role, he has negotiated transactions in excess of several billion dollars in deal value and provides the firm's investment bankers with technical and strategic advice on client transactions.
Mr. Hovde also serves as President of Hovde Financial's affiliated securities broker/dealer, Hovde Securities LLC. In this capacity, he has been involved in the conversion to stock form of mutual thrift institutions and private placements of equity and trust preferred securities. In addition, he is a principal of the managing member of Western Acquisition Partners LLC, which owns a significant interest in Sunwest Bank of Orange County, California.
Prior to joining Hovde Financial, Mr. Hovde was General Counsel and Vice President of a national commercial real estate development firm and an attorney with a 200-member law firm based in Chicago, specializing in real estate law. Prior to that, Mr. Hovde practiced accounting with a Big Eight public accounting firm in Chicago. Read More…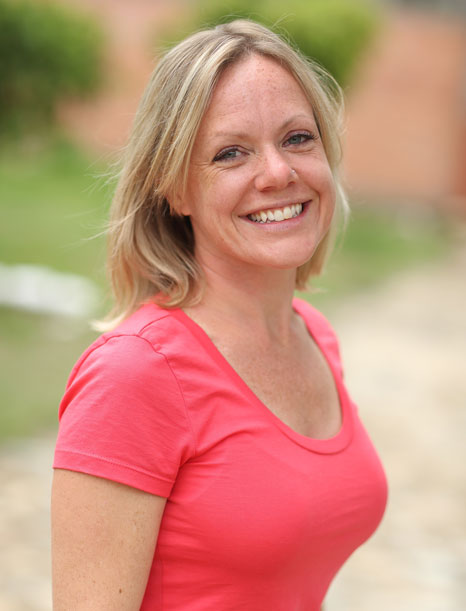 NICOLE BICE, EXECUTIVE DIRECTOR
Nicole Bice is primarily responsible for identification of partners, development of projects, and financial oversight of operations. Additionally, she assists each partner to investigate and implement activities to support the long-term sustainability of the Hovde House programs.
Nicole has over 15 years of experience working in international and cross-cultural environments in the private and non-profit sectors. Prior to joining the Hovde Foundation, Nicole worked with World Council of Credit Unions – the global trade association and development agency for financial cooperatives – to implement more than 50 financial inclusion-related development programs. Having served several roles there, Nicole most recently focused on international project management and business development. While at World Council, Nicole had the opportunity to take on a special initiative that supported a children's home in Busia, Kenya with housing, education, food security, and long-term self-sustainability efforts. It was her passion for and involvement in this project that drew her attention to the Hovde Foundation.
Locally, Nicole also serves on the Board of Directors at Working Capital for Community Needs (WCCN). Read More…