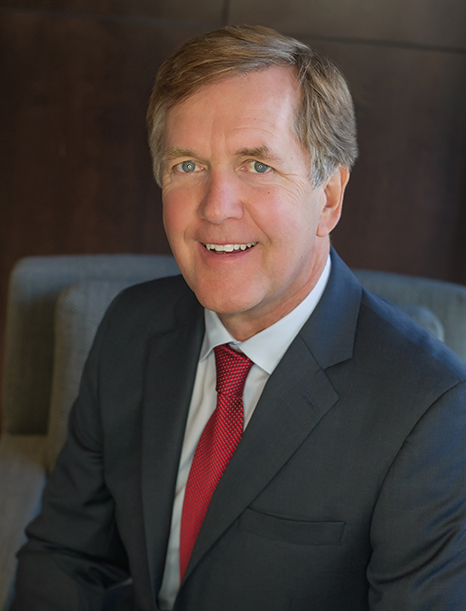 Steve Hovde established Hovde Financial's Chicago office in 1988. As President and CEO of Hovde Financial, Mr. Hovde is responsible for managing its investment banking activities, and the strategic development of mergers and acquisitions of bank and thrift institutions, and branch acquisitions and divestitures. In this role, he has negotiated transactions in excess of several billion dollars in deal value and provides the firm's investment bankers with technical and strategic advice on client transactions.
Mr. Hovde also serves as President of Hovde Financial's affiliated securities broker/dealer, Hovde Securities LLC. In this capacity, he has been involved in the conversion to stock form of mutual thrift institutions and private placements of equity and trust preferred securities. In addition, he is a principal of the managing member of Western Acquisition Partners LLC, which owns a significant interest in Sunwest Bank of Orange County, California.
Prior to joining Hovde Financial, Mr. Hovde was General Counsel and Vice President of a national commercial real estate development firm and an attorney with a 200-member law firm based in Chicago, specializing in real estate law. Prior to that, Mr. Hovde practiced accounting with a Big Eight public accounting firm in Chicago.
Mr. Hovde serves on the board of directors of a $1.6 billion-asset community bank and a $500 million-asset community bank. He is also on the board of directors of Good Shepherd Hospital in Barrington, Illinois, and serves as a trustee of several charitable foundations.
Mr. Hovde earned his law degree, cum laude, at Northwestern University in Chicago, Illinois, and he graduated summa cum laude with a Bachelor of Science degree in Business Administration from the School of Business at the University of Wisconsin. He is also licensed with the Financial Industry Regulatory Authority as a registered representative and general securities principal. He has four children and four grandchildren.