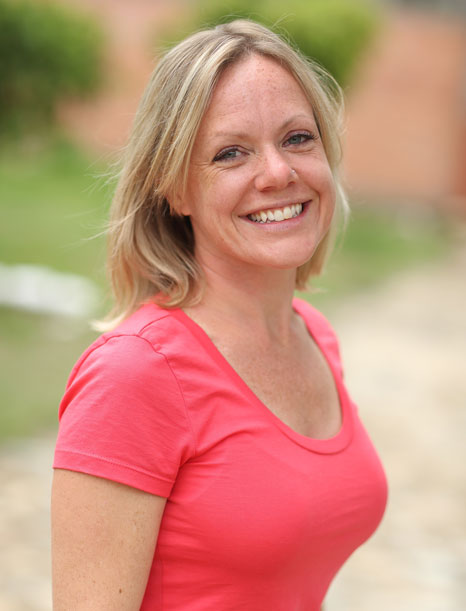 Nicole Bice is primarily responsible for identification of partners, development of projects, and financial oversight of operations. Additionally, she assists each partner to investigate and implement activities to support the long-term sustainability of the Hovde Homes programs.
Nicole has over 15 years of experience working in international and cross-cultural environments in the private and non-profit sectors. Prior to joining the Hovde Foundation, Nicole worked with World Council of Credit Unions – the global trade association and development agency for financial cooperatives – to implement more than 50 financial inclusion-related development programs. Having served several roles there, Nicole most recently focused on international project management and business development. While at World Council, Nicole had the opportunity to take on a special initiative that supported a children's home in Busia, Kenya with housing, education, food security, and long-term self-sustainability efforts. It was her passion for and involvement in this project that drew her attention to the Hovde Foundation.
Locally, Nicole also serves on the Board of Directors at Working Capital for Community Needs (WCCN). WCCN is a nonprofit impact investing fund whose mission is to create opportunities for access to microfinance, services and markets to improve the lives and communities of the working poor in Latin America.WCCN empowers low-income Latin American entrepreneurs by sustaining partnerships with microfinance organizations and farming cooperatives in Ecuador, El Salvador, Honduras, Guatemala, Nicaragua and Peru.
Originally from a small town in Wisconsin, Nicole has lived in Costa Rica, Peru and the UK. She has worked in more than 20 countries, visited nearly 50 countries, and is fluent in English and Spanish. Nicole earned her B.A. from Lawrence University in Wisconsin and her MBA from the University Of Wisconsin School Of Business.